The 2022 Subaru Love Promise Customer Commitment Award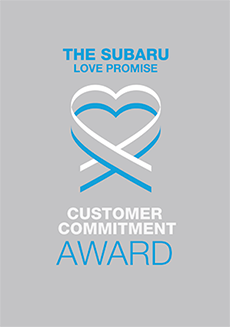 We've been nationally recognized for our dedication to our customers and the Subaru Love Promise.
We're honored to receive the 2022 Subaru Love Promise Customer Commitment Award. This award nationally recognizes Subaru retailers who demonstrate excellence in all areas of customer-focused performance. It highlights exceptional customer service that builds lifelong relationships with Subaru owners.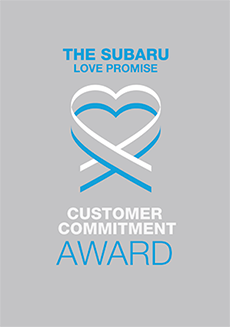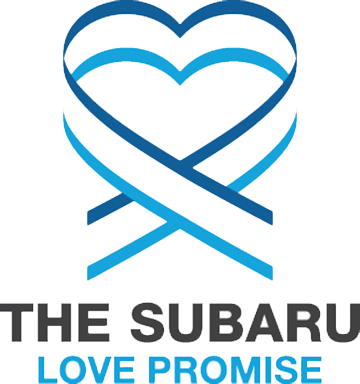 What is the Subaru Love Promise?
Subaru and our retailers believe in making the world a better place and the Subaru Love Promise is our vision of respecting all people. This is our commitment to show love and respect to our customers and to work to make a positive impact in the world.
How is North Fort Lauderdale Subaru dedicated locally to the Love Promise?
NFL Subaru is excited to be a positive impact in the community.
Love Promise Stories from North Fort Lauderdale Subaru
Subaru and North Fort Lauderdale Subaru believe in making a positive impact on the communities in which we live and work. We uphold that belief through our Love Promise Community Commitment. Every month, we select inspiring stories from customers and partners from around our area who strive to support our collective commitment and feature them here
Falling in Love at Subaru - Deven S
Several weeks before our Subaru pet adoption event, a brand new Good Karma Pet Rescue foster mom signed on to volunteer. Her rescue foster puppy, Fritter, was not well and continued to decline. Sadly Fritter passed away. Kristen, Fritter's foster mom, along with her entire family were heartbroken. The team's hearts at Good Karma ached for them, up until October 16th, during the "Fall" in Love event at North Ft. Lauderdale Subaru. Kristen's family came to visit and met a new puppy, Vivian. Well you can guess what happened next, I mean, the event was called… '"Fall" in Love! And from that moment, that empty space in their hearts had been filled.
---
Subaru of North Ft. Lauderdale Runs4Beigel - Douglas E
Date: 4/27/2021Re: Run4Beigel To whom it may concern By way of introduction, my name is Douglas Eaton. In relation to this matter, I serve both as the president-elect of the Parkland Chamber of Commerce as well as the race director for an event called the Run4Beigel. The above-named event was founded in honor of a teacher and running coach - Scott Beigel - who died protecting his students during the February 2018 shooting at Marjory Stoneman Douglas high school in Parkland Florida. The event was started by his beloved students, and raises money for a foundation started by his parents called the Scott J. Beigel Memorial Fund. There sole mission is to send disadvantaged children, affected by gun violence, to summer camp. Not only did Scott die a hero, but he lived as one too. He cared deeply for his students, mentored many of them as scholars, athletes and as citizens for his entire life. His parents wanted to ensure the continuation of this legacy, and that is the "WHY" of the foundation. Without reservation, Subaru of Fort Lauderdale stepped forward and not only supported the event financially, but even extended the leverage their good deed by forming a team - wearing their Run 4 Beigel event shirts - in a beach cleanup. Scott's parents, along with others in the organization, have unending gratitude as well as pride in the community, and businesses such as Subaru of Ft. Lauderdale, for the ongoing support of this wonderful cause. In what we may all agree or chaotic times it is inspiring to see both corporate and personal leadership that remain as a constant. As a businessperson, I believe it is just as important, if not more important for companies to show leadership in diversity inclusion and community service, rather than solely focus on maximizing profitability for its stakeholders. Subaru is a shining examply of that type of corporate responsibility. Well done!
---
Community Partners - Debbie D
Subaru has been helping to save lives this year by hosting blood drives with OneBlood. We greatly value our partnership with the team at Subaru for bringing awareness to the need for a ready blood supply through its "Saving Lives in the Community" initiative. Your dedication and commitment to blood donation serves as a shining example of a community partner who leads by example. The donations that have been collected the blood drives this year has helped save 66 lives. No matter the circumstances the need for blood never stops. On behalf of everyone at OneBlood and the patients we serve, thank you for your dedication to blood donation and helping ensure blood is available when and where it is needed. In Appreciation, Debbie Darrow
---
"Furr-ever" Homes Found! - Doris H
Eight months into a community partnership created between United Dog Rescue and North Fort Lauderdale Subaru, they asked, "What is your love promise story" My first and short answer was and is "The joining of hearts, hands, and paws." My story begins with a five star, top-dog Subaru dealership, North Fort Lauderdale Subaru. I wanted to make a difference in the lives of shelter dogs in the community. After requesting an adoption event and fundraiser, Nicole's response was, "Subaru cares about animals in our community. " Although we were well into the COVID-19 pandemic of 2020, the employees of Subaru, whom I now refer to as "My Team" at North Fort Lauderdale Subaru, went on to say, "we can and we will make it happen". You see, "RESCUE" isn't just a verb; it's a promise... a promise United Dog Rescue and North Fort Lauderdale Subaru made and continue to this day. How amazing is it that North Fort Lauderdale Subaru has come together with United dog rescue to help rescues find "furr-ever" homes right in their own community? This partnership has become a match made in heaven. As of today, United Dog Rescue and North Fort Lauderdale Subaru have helped a total of 156 dogs and puppies find new"furr-ever" homes in our community with their combined support and efforts.
---
Paralyzed Veterans of America Florida Golf - Linda B
North Fort Lauderdale Subaru was the proud sponsor of the annual Paralyzed Veterans of America South Florida Golf Tournament, held in October, 2020 at Boca Lago Country Club in Boca Raton, Florida.. Nicole Roman Consulting set up the sponsorship, which was a Three Year Lease for a 2020 Subaru Outback, courtesy of North Fort Lauderdale Subaru. We were able to host the golf tournament this year, even during the pandemic with social distancing and health and safety measures and we truly thank North Fort Lauderdale Subaru for their generous support and commitment to the Paralyzed Veterans of this country.
---
Covenant House Florida - Brianna O
We received a call from the North Fort Lauderdale Subaru team letting us know they wanted to provide our youth experiencing homelessness with blankets. Little did we know a cold front was headed our way and these (extremely soft and warm) blankets couldn't have come to our safe haven at a more perfect time. The team came to our shelter and were all genuinely interested to learn about the youth we serve as well as the programs/ services we provide asking pointed questions and eager to learn where their selfless donation was going. From all of our youth and staff here at the Cov, we thank you for your generosity and filling an immediate need! These blankets will go a long way to warm not only our bodies but also our hearts.
---